5 Common Myths About Loans You Should Ignore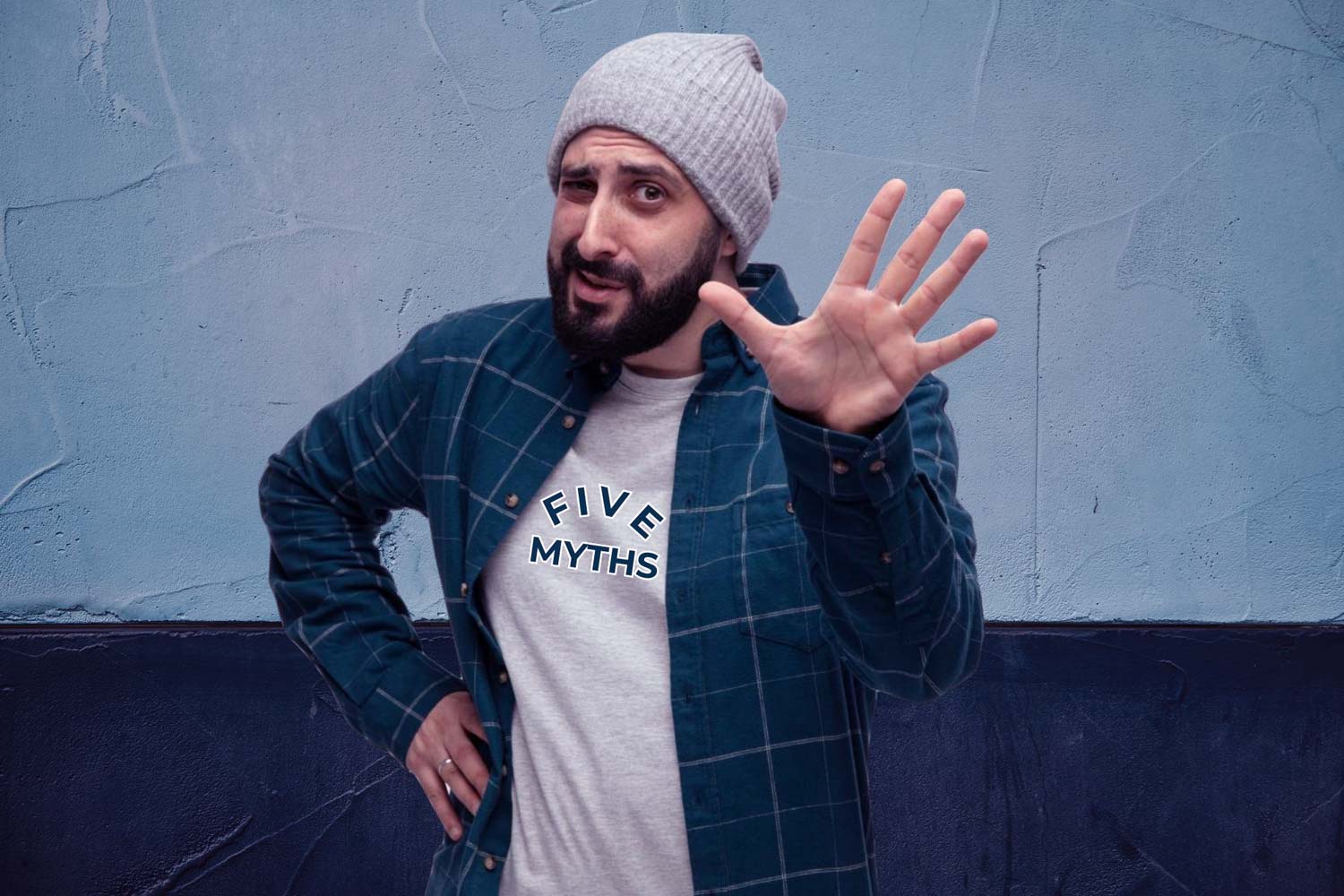 We are in the XXI century, 2022. But even now, there are a lot common myths about loans and rumors that are running down the streets. You can hear people gossiping about how they were scammed by lenders and other bad financial situations.
The truth is, that this can happen, yes. But it can only happen to you if you are dealing with off-the-record lenders that don't follow the US financial rules.
Even though, people are still thinking that they can get somehow scammed by official lenders such as banks or credit unions.
So, here in Lend You Cash, we want to show you 5 common myths about loans you should ignore and that aren't letting you get the loan you need today.
1- People with bad credit are not eligible for personal loans
Pick lenders that offer personal loans specifically for people with bad or fair credit.
These loans are sometimes secured to protect the lender if you fail to make payments. For people with less than perfect credit, there are other unsecured loans available. When compared to borrowers with good to excellent credit, borrowers with poor credit typically have to pay higher interest rates or higher fees.
Given that marketing and advertising frequently target these kinds of consumers, it is simple to think that personal loans are exclusively offered to individuals with the strongest credit. However, even with less-than-ideal credit, it is still possible to borrow money. It is true that borrowers with strong credit are frequently rewarded with the most affordable interest rates on all lending types, including personal loans.
2- You can't get cash the same day
Back in the day, lenders could take days or even weeks to have an answer for your loan application. They needed to check a lot of files and contact bureaus before making a decision.
So it's normal that people are still thinking that lenders can take a lot of time in the loan process.
Now, since all our information is digitalized, they can actually check all your financial information within minutes and make a decision in a matter of hours.
So, you can potentially have your money deposited in less than an hour once your application is approved.
However, if you are consulting with a well-known lender, you will need to wait because of the number of requests they get on a daily basis.
3- All loans have high-interest rates
One of the most common misconceptions is that all loans have high-interest rates. But in reality, interest rates will vary according to different factors such as:
Your credit score.

Monthly income.

Previous debts.

Credit history.

The type of loan.

The use of collateral.
For example, a personal loan is cheaper than a payday loan or other instant loans. And lenders will present to you better deals if you can prove to them in your loan application that you are a trustworthy person with a good credit history.
Also, the amount of money you are borrowing can also affect the interest rate of your loan. So, before requesting one, ensure yourself that you are asking only for what you actually need.
4- Collateral is needed for personal loans
Personal loans are unsecured loans with no collateral requirements, requesting little paperwork.
This is also one of the main reasons why applying for a personal loan is simple and quick.
5- Online lenders can sell your information
People are afraid that online lenders are using their financial information as a database to sell it to other companies.
The truth is that regulated online lenders can't sell or use your information for anything else that is not related to your loan application. They follow the Consumer Data Protection Act, which provides you an extra layer of protection when it comes to your personal information.
However, dealing with platforms that aren't regulated is something different because you don't actually know what they do with your data.
Loan myths are a common belief in the US population but are only that, myths.
Once you overcome this fear, you will be able to get the loan you wish in the lender you are looking for.
To summarize common myths about loans
When used wisely, personal loans provide lots of advantages. Personal loans are not only available for almost any kind of spending, but they also often don't involve having to deal any kind of collateral and have rate of interest that are much lower than those of credit cards, especially for borrowers with good credit scores. Fixed monthly payments are another advantage of personal loans.
Personal loans can be a useful solution for a wide range of financial reasons, despite the fact that there are still common myths about loans.
Installment Loans from

Direct Lender
Get an Installment Loan to cover your Unexpected Expenses.
You can get up to $1,000 as soon as the next business day.
Applying

DOES NOT

Affect Your Credit Score