Personal Loan for Black Friday Frenzy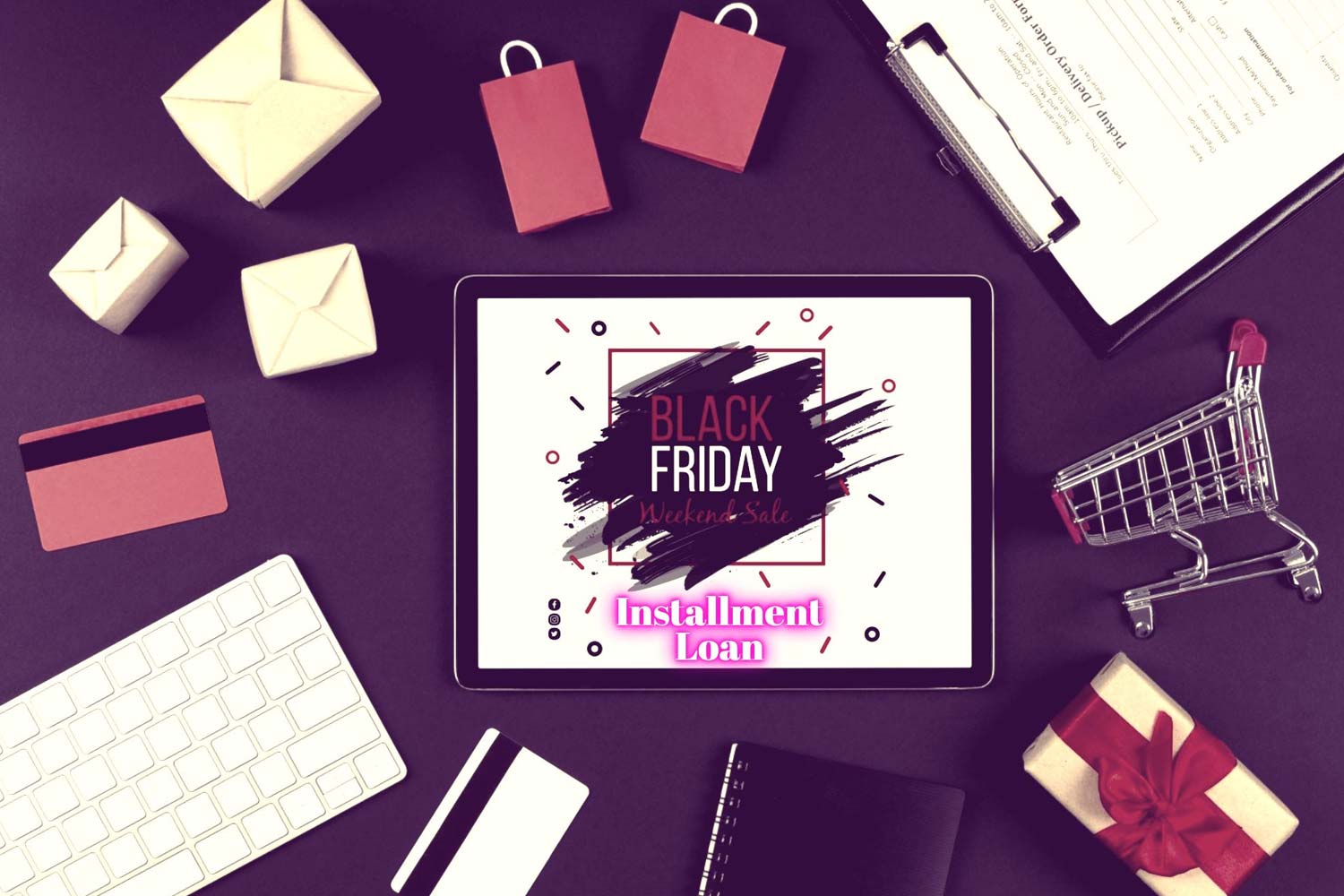 Another year has come and gone, and Black Friday is finally here! This long-standing American custom has spread all over the world and is now considered the pinnacle of successful discount shopping. Retailers are motivated to lower prices in the pursuit of increased sales as a result of the intense competition for customers.
The fact that Black Friday has a lot of deals to offer cannot be denied. Even the most undecided shopper will end up making a purchase when faced with discounts of up to 80 percent. The question is, how can one make the most of Black Friday without going into debt?
What's The Deal With Black Friday?
Because of the massive discounting in both physical and online stores, the Black Friday frenzy gets everybody thrilled to get the best deal possible. What could be better than saving money while buying the things you love?
Regarding Black Friday spending, we should not be misled by the exaggerated feeling of rush. There will be many "one-day-limited bargains," but you definitely won't miss out on a fantastic deal if you don't buy it right then and there because Black Friday has evolved into a weeklong sales fever.
When it comes to getting the most out of your money while shopping, experts recommend compiling a list of the items you have your eye on. If you've been thinking about upgrading to a high-efficiency refrigerator that will slash your energy expenses by 50%, now is the time to do it thanks to the steep discounts offered on Black Friday.
You can also enjoy the benefits of the sales and get all your Christmas shopping done early. You can get all of your Christmas shopping done in one shot and save a ton of money by shopping online.
Get The Top Black Friday Offers
If you know how to find good deals, you probably have the 25th of November circled on your calendar. If you're just getting started with bargain shopping, consider the following suggestions:
Make sure to compare costs before Black Friday week.
Take a look at the Black Friday deals online.
At twelve o'clock, check online for exclusive discounts.
In general, it's best to go shopping early in the day.
If you know you want to buy something specific, like a TV, computer, or other appliance, then you should be prepared to pay for it, much more so if there are only a few items at the discounted price.
Should You Get A Personal Loan Black Friday Or Not?
The best course of action when making large purchases is to first plan a budget. If your wish list is longer than expected and your budget simply cannot handle it, it may be worthwhile to consider a Personal Loan for Black Friday.
Because Black Friday falls at the end of the month this year, not everyone will be prepared financially. A quick fix for this issue is to apply for a payday loan on Black Friday, which will let you buy the products you desire at a lower cost. The good news is that you can pay back the loan when you get your next paycheck. Instead of having to wait until your next paycheck and pay full price for the same things, this is a simple way to save money.
When Should You Get A Personal Loan For Black Friday Online?
Having the cash set aside in advance is one of the simplest solutions to taking advantage of the unique Black Friday deals. Consider applying for the loan a few days before Black Friday to maximize your chances of approval. With this information in hand, you'll be able to borrow responsibly by determining how much you need, how much you can afford, and which loan best suits your needs.
The time has come to compare offers once you have established the numbers! When it comes to discovering the finest deals on Black Friday, getting yourself warmed up by comparing different loan offers is a great start. Payday lenders are widely available, and each one of them has a different lending offer.
Getting a Personal Loan for Black Friday just before has many benefits. Being prepared to make immediate purchases with hard currency on the big day puts you ahead of the crowd and ensures you grab the greatest deals before they sell out. This can help you save even more on Black Friday.
Which Online Loan Is Ideal For Black Friday?
Payday loans, short term loans, and personal loans are a few sorts of online loans that you can consider applying for in order to finance your shopping for Black Friday sales. Most of the time, the amount you need to borrow will help you decide which loan to get. Payday loans have low interest rates since lenders expect prompt repayment from borrowers who need lower amounts, making them an excellent option for Black Friday shoppers who only need a little money.
If you only plan on making one or two significant purchases, a short-term or a Personal Loan for Black Friday could be a smart option for you. If you are unable to repay the loan in one lump sum, you should look for short-term loans. You can pay off the loan over the course of up to 6 months instead.
A Personal Loan for Black Friday might help you maximize Black Friday. This financing lets you spend big on Christmas gifts, appliances, and equipment.
Get Instant Cash for this

Black Friday
Get an Installment Loan to cover your Unexpected Expenses.
You can get up to $1,000 as soon as the next business day.
Applying

DOES NOT

Affect Your Credit Score