7 Surprising Credit Card Facts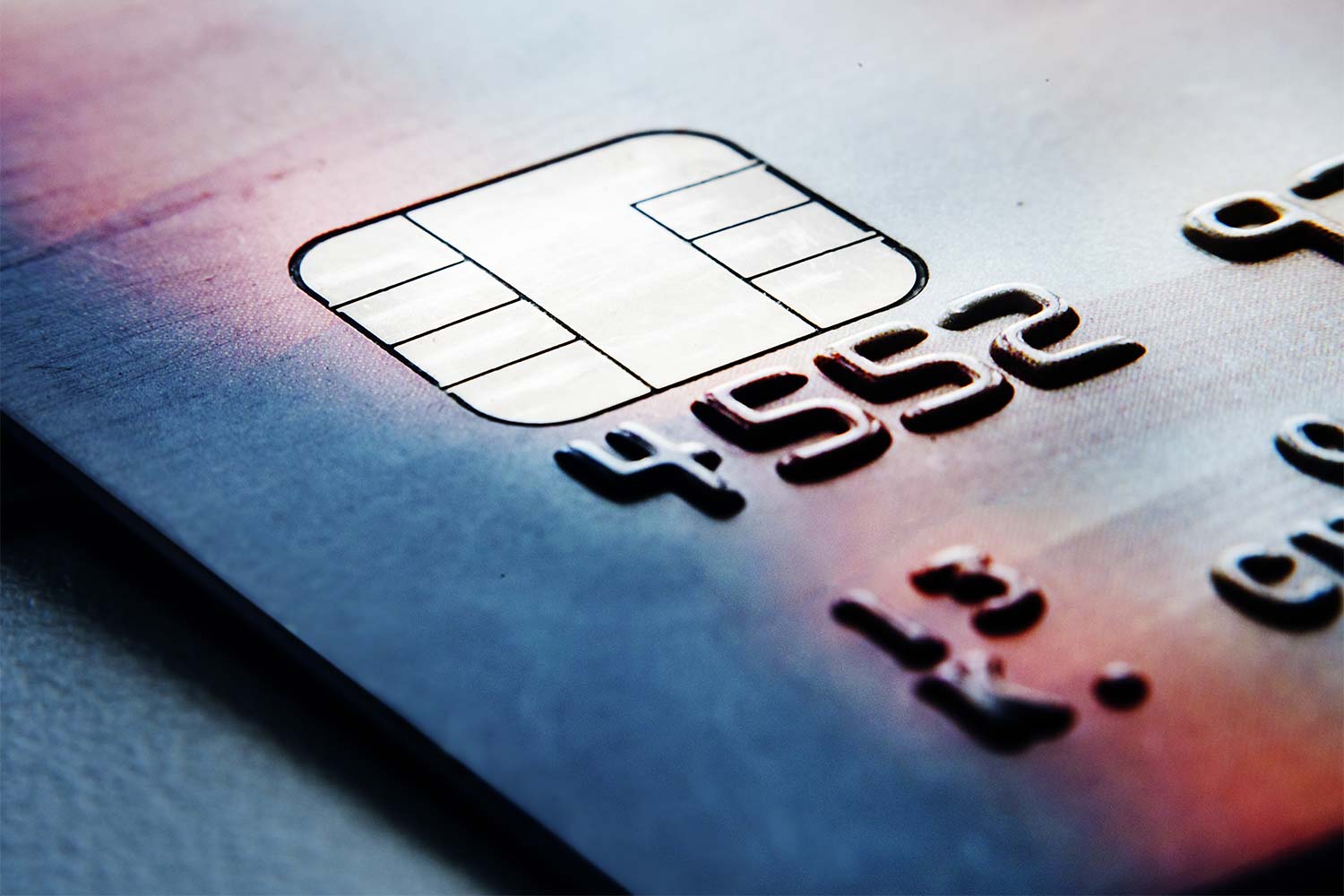 The last thing you want to do is get your credit card statement every month, but credit cards are a very interesting topic.
There is a lot that most people don't know about their main form of payment, the tiny plastic cards on which we all rely. These cards have a long and distinguished history.
Here are some surprising credit card facts that may change the way you look at your wallet.
1- Credit card numbers are validated via a checksum formula
Valid credit card numbers follow a formula known as the Luhn algorithm.
With this algorithm, starting from the right, you double every second digit. (For instance, 1111 would become 2121).
You then add together all of the resulting digits. If the number you come up with is divisible by 10, then the credit card number is valid. If it's not divisible by 10, it's an invalid card number.
2- The first digit of a credit card identifies the issuing organization and the industry type
You've probably noticed that all of your cards from the same issuer begin with the same number. That is not a coincidence.
A credit card's initial digit shows the industry that issued the card:
1 and 2 indicate an airline card.
3 and 4 indicate the travel and entertainment business.
4 and 5 indicate financial institutions.
6 indicates merchandising and banking.
7 indicates gas cards.
8 indicates telecommunications.
9 indicates national standards body assignments.
American Express account numbers begin with a 3, Visa account numbers begin with a 4, Mastercard account numbers begin with a 5, and Discover account numbers begin with a 6.
3- Your card expires but your account remains active
Card expiration has two functions:
First, a physical credit card is only good for three to four years of swiping and dipping. An expiration date gives your issuer a deadline to send you a new card before the old one falls apart.
Second, the expiration date provides some identity theft protection for cardholders because it is still another piece of information that you would only know if you had the card in your possession.
Most credit card providers will give you a replacement card before your current one expires. If they don't, and you try to use a card that has passed its expiration date, it will be declined.
However, your account should still be valid; all you need to do is request a replacement card from your card issuer.
4- During the 19th century, farmers used "credit cards"
Maybe this is one of the most unknown surprising credit card facts, but farmers relied on credit granted by local stores long before credit cards were widely accepted as payment.
They would need to use credit at their local store for at least part of the year in the 19th and early 20th centuries because their revenue was seasonal. In places with a high concentration of farmers, businesses began offering credit cards (originally made of cardboard) to assist in determining which customers were affiliated with which accounts.
5- Credit Cards were "invented" by a group of people
In 1946, John Briggs invented the first bank-issued credit card. Briggs was a banker with New York's Flatbush National Bank when he invented the "Charge-It" card, which was legally a charge card because the debt had to be paid in full each month.
However, Charge-It was only available to Briggs' bank customers, and the card could only be used for local purchases.
Frank McNamara, president of Hamilton Credit Corporation, invented the Diners Club card in 1950, making it the first credit card that could be used in more than one store. After a business meal at a well-known New York restaurant, McNamara had the idea for such a card.
He'd changed his suit before the dinner but had left his wallet in his old jacket. After that humiliating episode, McNamara realized it would be good to have a non-cash method of paying for meals.
The Diners Club card was created. The card was provided to fewer than 200 people and was only accepted at 27 eateries in New York when it was originally released. Within a year, though, more than 20,000 people were using it.
6- Single women were denied credit cards until 1974
Among most surprising credit card facts, women couldn't get a credit card prior to the Equal Credit Opportunity Act of 1974 unless their husbands co-signed.
As a result, credit cards were denied to single women and married women who desired to establish credit independently from their spouses.
Creditors were forbidden from discriminating against applicants based on their race, color, religion, national origin, gender, or marital status under the 1974 statute.
7- All existing credit cards would circle the globe 20 times
As of June 2018, there were 7.753 billion credit cards in the world. In 2020, there were 1.09 billion credit cards in circulation in the U.S. and 72.5% of adults (187.3 million) had at least one credit card in the U.S.
If all of those cards were laid out in a row, from one end to the other, their total length would be 86,981 miles, which is equivalent to three and 20 trips around the world.
Finally, some quick surprising Credit Card facts
On Average, People Have Three Credit Cards.
Visa Is the Most Common Type of Credit Card.
Chase Has Issued More Cards Than Other Banks.
Credit Cards Are Used For 28% of All Payments.
The Number of Credit Card Users Has Reached a New High …
Get an

Installment Loan

instead of Credit Card Cash Advance
Get an Installment Loan to cover your Unexpected Expenses.
You can get up to $1,000 as soon as the next business day.
Applying

DOES NOT

Affect Your Credit Score