Texas Summer Fun: Dive into Thrills and Adventures!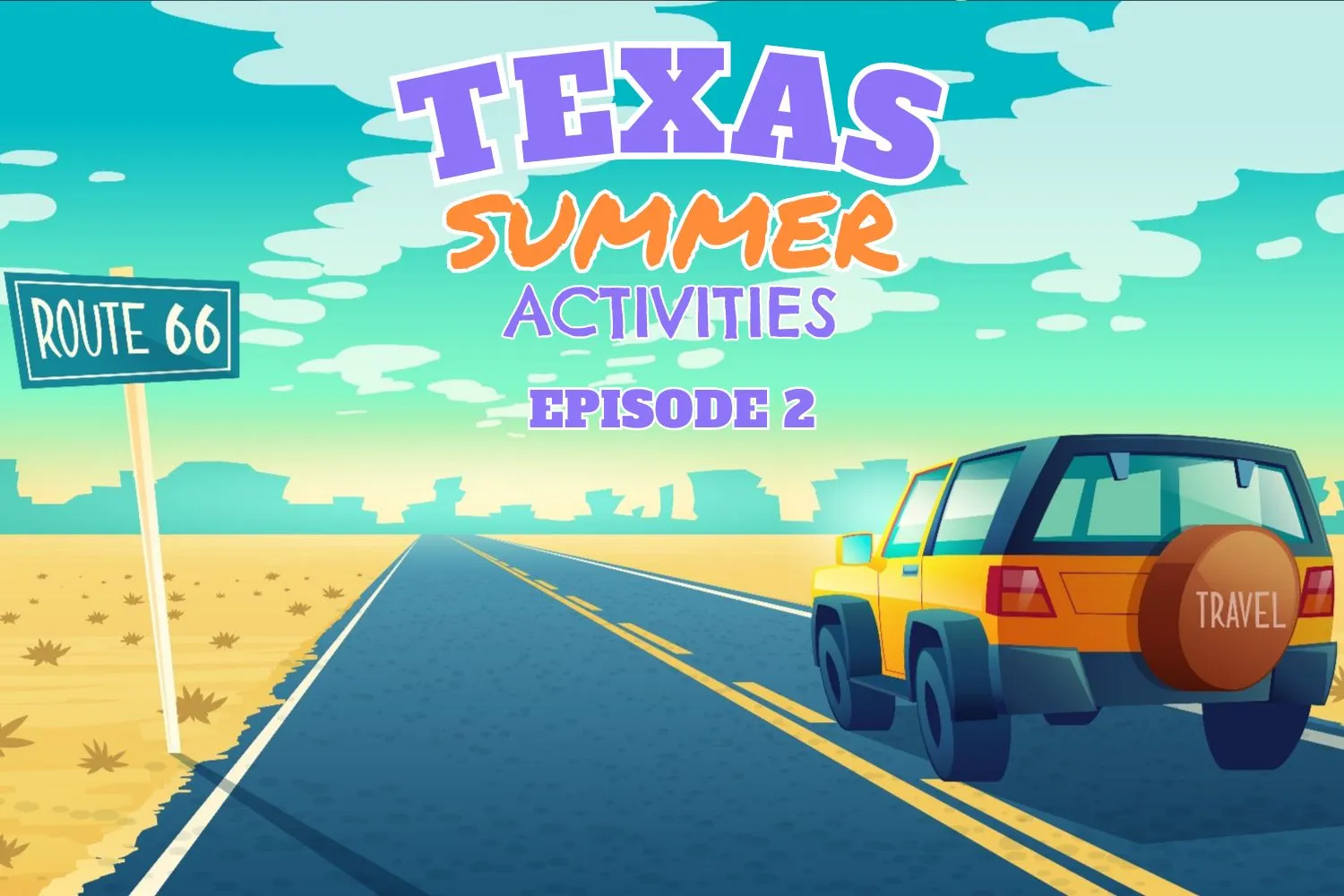 As the mercury rises and the scorching Texas sun reigns high, it's time to gear up for a summer adventure like no other. Texas, with its vast landscapes and vibrant culture, offers an array of exhilarating activities that make for an unforgettable summer. From water parks and river tubing to music festivals and outdoor concerts, the Lone Star State has something to suit every taste. So grab your sunscreen, put on your shades, and get ready to dive into the excitement of Texas summer fun.
Explore the Gulf Coast Beaches
Escape the summer heat and head to the Gulf Coast, where Texas boasts beautiful beaches and a relaxed coastal atmosphere. From South Padre Island to Galveston, the coastline offers a variety of activities to enjoy. Lounge on the sun-kissed sands, take a dip in the refreshing Gulf waters, or try your hand at thrilling water sports like jet skiing or parasailing. The Gulf Coast is also a prime spot for fishing enthusiasts, with opportunities for deep-sea fishing or casting a line from the pier. Enjoy beachside dining with fresh seafood and soak in the vibrant coastal vibes that make the Texas Gulf Coast a popular Texas summer fun destination.
Dive into Adventure with River Tubing
Texas boasts numerous picturesque rivers, providing the perfect backdrop for a refreshing tubing adventure. Floating down the Comal or Guadalupe River in an inflatable tube is a quintessential Texas summer experience. Relaxing under the warm sun, drifting along the gentle currents, and soaking in the natural beauty around you is the epitome of summer tranquility. Companies such as Rockin' R River Rides and Texas Tubes offer tube rentals and shuttle services, making it convenient for visitors to enjoy a tubing trip. Whether you're seeking a relaxing float or a thrilling ride through rapids, river tubing in Texas promises an a Texas summer fun adventure that blends relaxation and excitement.
Unwind at Outdoor Concerts
In addition to music festivals, Texas hosts a multitude of outdoor concerts throughout the summer months. Parks, amphitheaters, and open-air venues come alive with the sound of live music, creating a unique and enchanting atmosphere. One such venue is the Cynthia Woods Mitchell Pavilion in The Woodlands, where you can enjoy performances by world-class musicians against the backdrop of a picturesque setting. Similarly, the Starlight Theatre in Terlingua offers a magical experience, with its open-air stage nestled in the desert landscape of West Texas. From classical symphonies to rock concerts and everything in between, these outdoor performances provide an opportunity to revel in the talent of musicians while enjoying the warm summer evenings. So pack a picnic, gather your loved ones, and revel in the harmonious melodies under the starlit Texas sky.
Indulge in Texan Culinary Delights
No Texas summer fun experience is complete without savoring the mouthwatering cuisine the state has to offer. From smoky barbecues to Tex-Mex delights and everything in between, Texas is a food lover's paradise. Visit renowned barbecue joints like Franklin Barbecue in Austin or Kreuz Market in Lockhart, where you can feast on tender brisket, juicy ribs, and flavorful sausages cooked low and slow. For a taste of Tex-Mex cuisine, head to San Antonio's iconic Market Square, where you can enjoy dishes like sizzling fajitas, cheesy enchiladas, and refreshing margaritas. Embrace the flavors of Texas and treat your taste buds to an unforgettable culinary journey.
Dive into History and Culture at Museums
Texas is rich in history and cultural heritage, and summer is an ideal time to explore its museums and cultural institutions. The Museum of Fine Arts in Houston showcases an impressive collection of art spanning different periods and styles, while the Kimbell Art Museum in Fort Worth houses a remarkable array of European and American masterpieces. If you're interested in history, the Alamo in San Antonio is a must-visit, where you can learn about the famous battle that shaped Texas' identity. The Bullock Texas State History Museum in Austin offers an immersive journey through the state's history, featuring interactive exhibits and artifacts. Immerse yourself in the captivating stories and vibrant heritage of Texas by delving into its diverse museums and cultural sites.
How to afford Texas Summer Fun Activities
When you're eager to experience the excitement of Texas summer fun but find yourself short on funds, there are still several strategies you can employ to make the most of your summer without breaking the bank. Here are a few helpful tips to consider:
Plan and Budget: Start by creating a budget specifically for your summer activities. Determine how much you can comfortably allocate towards entertainment and prioritize the experiences that matter most to you. By planning ahead, you can make informed decisions about where to spend your money and find ways to save.

Seek Free or Low-Cost Events: Texas is known for its vibrant community events, many of which are free or have minimal entry fees. Keep an eye out for local festivals, concerts in public parks, movie nights, and community gatherings that offer entertainment at little to no cost. Check local event listings, community websites, and social media pages to discover these budget-friendly options.

Explore Nature's Bounty: Texas is blessed with stunning natural landscapes and state parks. Take advantage of the great outdoors by engaging in activities like hiking, swimming in natural springs, or picnicking in scenic locations. State parks often have entry fees, but they are typically more affordable than other amusement options and provide a day's worth of entertainment in picturesque surroundings.

Take Advantage of Discounts and Special Offers: Look for discounted tickets, coupons, and special offers for attractions, water parks, or concerts for more Texas summer fun. Many establishments and online platforms offer promotions or early bird deals that can significantly reduce the cost of admission. Additionally, consider purchasing multi-day or season passes if you plan to visit an attraction more than once, as they often offer better value for your money.

Pack Your Own Snacks and Meals: Dining out can quickly add up, so consider packing your own snacks and meals when heading out for the day. Fill a cooler with refreshing beverages, sandwiches, and snacks to avoid spending extra money on expensive food options. Not only will this help you save money, but it will also allow you to have picnics in beautiful outdoor spaces, adding to the overall experience.

Look for Local Discounts and Loyalty Programs: Many businesses, especially in tourist areas, offer local resident discounts or loyalty programs that provide exclusive deals and perks. Check with local attractions, restaurants, and entertainment venues to see if they have any special offers for residents or loyalty programs that you can take advantage of.
Remember, the goal is to find creative ways to enjoy Texas summer fun while being mindful of your budget. By planning ahead, seeking affordable or free options, and taking advantage of discounts and promotions, you can still create memorable experiences without feeling financially burdened. Embrace the spirit of adventure and make the most of what Texas has to offer, regardless of your budget.
Getting an installment loan to pay for Texas summer fun?
When you're excited about experiencing Texas summer fun but lack the necessary funds upfront, obtaining an installment loan can be an option to consider. An installment loan allows you to borrow a specific amount of money and repay it over a set period in regular installments. Here are a few things to keep in mind when considering an installment loan for funding your summer adventures:
Research and Compare Options: Start by researching different lenders and their installment loan offerings. Look for reputable financial institutions that offer reasonable interest rates and flexible repayment terms. Compare the terms and conditions, repayment schedules, and any additional fees associated with the loan to ensure you choose the best option for your needs.

Determine Your Budget: Before taking out an installment loan, carefully evaluate your finances and determine the amount you can comfortably borrow and repay without straining your budget. Consider the interest charges and fees associated with the loan, ensuring that the monthly installments fit within your financial capabilities.

Use the Loan Responsibly: While an installment loan can provide the funds you need for Texas summer fun, it's essential to use the money responsibly. Prioritize your expenses and allocate the loan amount to cover essential costs, such as transportation, accommodation, or tickets, rather than frivolous purchases. Create a budget and stick to it to avoid unnecessary debt or financial strain.

Repay on Time: Make sure to adhere to the repayment schedule provided by the lender. Missing payments or making late payments can result in additional fees and negatively impact your credit score. By repaying the loan on time, you not only fulfill your financial obligations but also build a positive credit history, which can be beneficial in the long run.

Explore Alternative Funding Options: Before committing to an installment loan, consider exploring alternative methods of financing your Texas summer fun. Look for opportunities to save money or generate additional income to cover your expenses. You could consider picking up a temporary side job, selling unused items, or adjusting your spending habits to free up funds.

Borrow Responsibly: It's crucial to borrow only what you can afford to repay. Carefully assess your financial situation and weigh the long-term implications of taking on additional debt. Ensure that your income and budget can accommodate the loan payments without jeopardizing your financial stability.
Obtaining an installment loan to finance your Texas summer fun can provide you with the means to enjoy the experiences you desire. However, it's important to approach it responsibly, carefully consider the terms and conditions, and ensure that you can comfortably repay the loan according to the agreed-upon schedule.
Unsecured Lend You Cash Summer Loans Advantages
Lend You Cash offers unsecured Personal Installment Loans to enjoy Texas Summer Fun Activities if you are low on cash with the following advantages:
How to Apply Texas Sumer Fun Activities Loans?
Our simplified process provides you a decision in minutes. We provide personalized service to help you through the loan process.
Final words about Texas Summer Fun activities
Texas summer fun knows no bounds. From the adrenaline-pumping water rides to the soothing river tubing excursions, from the melodies of music festivals to the enchantment of outdoor concerts, from the exploration of natural wonders to the indulgence in Texan culinary delights, and from beachside relaxation to the exploration of museums and cultural institutions, the Lone Star State offers an array of activities to make your summer unforgettable. Soak up the sun, immerse yourself in the vibrant culture, and embark on a Texas summer adventure that will leave you with cherished memories for years to come. Embrace the heat, embrace the fun, and embrace the spirit of Texas.
Do you need a Personal Loan for

Texas Summer Fun Activities?
Get an Installment Loan to cover your Unexpected Expenses.
You can get up to $1,000 as soon as the next business day.
Applying

DOES NOT

Affect Your Credit Score