7 Loan Application Tips for fast approval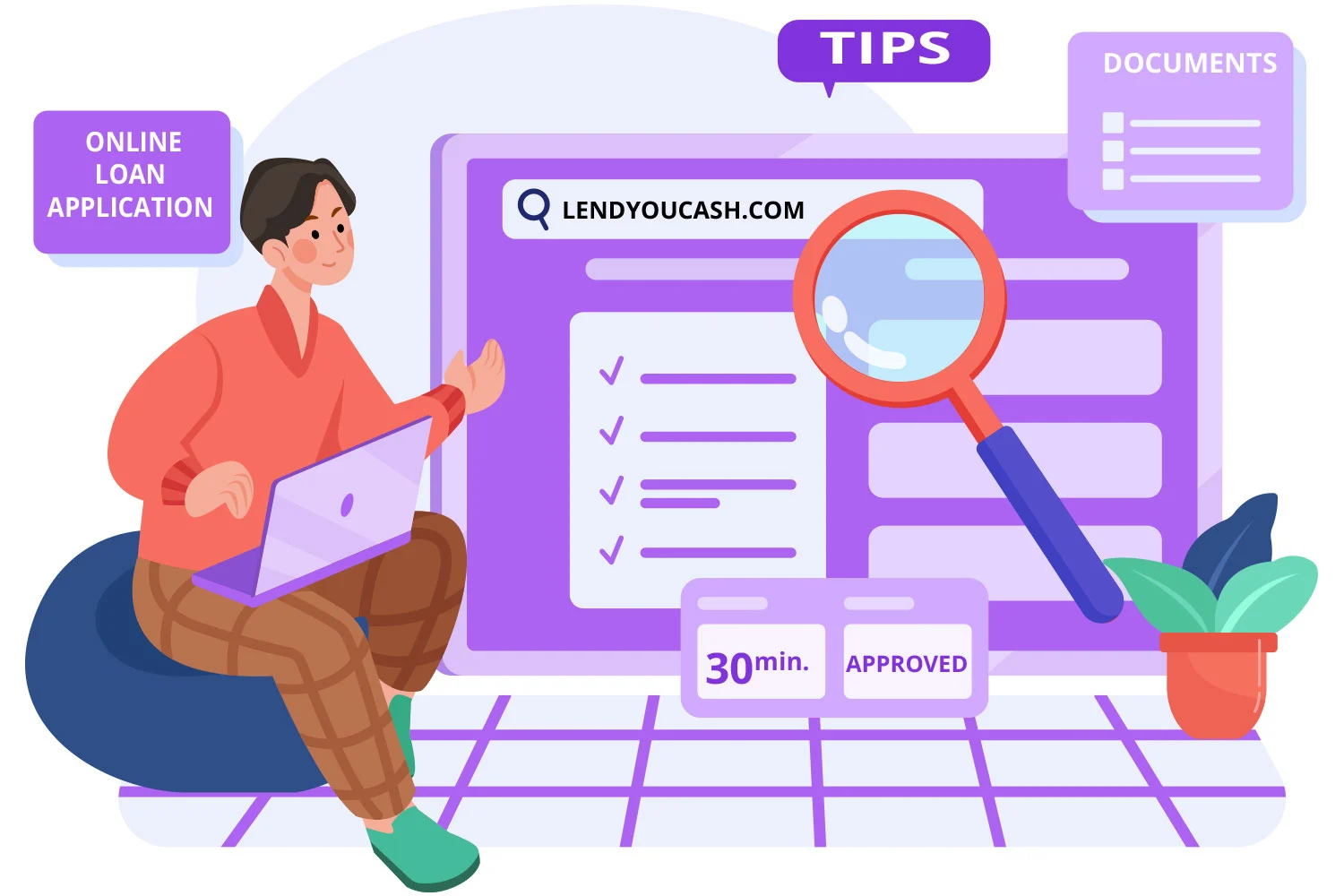 Be ready to apply for a loan by familiarizing yourself with these helpful loan application tips to get a fast approval.
This past year marked a record high for the personal loan market, with over a million loans being issued and eventually, the vast majority of us will think about getting a loan.
There is a constant influx of new lenders serving the personal loan market in response to the high demand. That makes it difficult for anyone looking for a personal loan to make an informed decision. On the other hand, this also indicates that you have multiple excellent possibilities available to you in order to get a suitable personal loan in a relatively short time if you do a little research on the topic.
Figure out how much cash you need
There is a good chance that you are looking for a loan so that you can pay for a certain expense, like getting your home appliance or car fixed or paying for a dental bill. Identifying your budget issues is the first step. Include any money you can spare toward the cost as well as any unexpected expenses that might arise.
It's not a good idea to take out more cash than you need simply because you are able to is one from loan application tips. While it's important to borrow as little as possible to avoid additional loan applications, it's also important to borrow adequate amount to meet the total cost.
To be safe, allot a little extra money on top of what you believe you'll need. If you think you'll need $700 to cover any unexpected expenses, you should ask for $750 or $800.
Get to know and understand the different loan types
The term "personal loan" is broad and can refer to a wide range of loan products. You might be amazed at the variety of personal loans that lenders provide if you decide to go in search of one. It will be easier to apply for a loan if you already know what kind of loan you need.
To begin, you can choose between an unsecured personal loan and a secured personal loan. Unsecured loans are those that require no tangible assets (such a car) as collateral. A secured loan, on the other hand, requires the pledge of an asset (such a car) as security in case the borrower defaults on loan payments.
After that, you can choose between a personal loan with a fixed interest rate and a variable interest rate. The interest rate and monthly payment on a fixed-rate loan won't change during the term of the loan (Installment Loan). Your payment amount for a variable-rate loan could be higher or lower than usual, depending on the interest rate set for that particular month.
Choose the best lender for your needs
If you know what to look for in a loan, you may shop around for the greatest deal and the most suitable lender. But don't assume that the most attractive loan terms are necessarily indicative of the best lender.
You should begin by looking up information about the lender online.
Is there an informative webpage for possible lenders? Suppose you have some follow-up inquiries; is there contact information you may call? A warning sign is a situation in which there is very little information available online.
The next step is to observe how straightforward they are regarding the terms of the loan. Will you know the interest rate for the loan up front or may each party review a written version of the terms.
Verify your Credit Report and Score
When considering the decision to grant a loan, the credit score is a major factor for lenders to consider. When applying for a loan, your chances of being approved are proportional to how good your credit score is. Further, applicants with higher credit scores are typically offered lower interest rates.
The question is, therefore, what exactly is it that influences your credit score?
Three-fifths of your credit score is based on your payment history, while the remaining thirty percent is based on your overall debt. The history of your credit record is worth 15% of your credit score, and the types of credit you use make up 10% of your score. Lastly, new credit accounts for 10% of your credit score.
Any score over 670 is considered excellent. You shouldn't worry if you're turned down for a loan due to your creditworthiness. Even if you have a low credit score, you may still qualify for a loan, although one with less favorable terms.
Get all your documents ready
One of loan application tips is that you need to compile the required documents before you can actually begin the application process for personal loans. This can help to speed the procedure and avoid receiving a loan denial just because you did not supply the correct information.
You'll typically need to show the following when applying for a loan:
Proof of identity
Proof of residence
Proof of income
An active bank account
After you have all these things in one place, create a digital copy of each one and save it to your computer. It is likely that most of the loans for which you will apply will be available online and will require you to submit copies. By having these items prepared, you'll save time and be able to quickly get the funds you need.
Review your loan terms and conditions
You should pay close attention to the loan's terms once you've decided which loan is right for you. The rate of interest and installment length are two more important factors to consider in addition to the loan amount.
To borrow money, you will be charged an interest rate. If the interest rate is high, the cost of borrowing money will also be high. The interest rate that your lender gives you for a loan depends on how probable it is that you will be able to repay that debt. This means that a person with a good credit score and a stable income will likely receive a better lending rate compared to someone who has a low credit score or a new job.
The loan's monthly payment schedule, or installment period, is the number of months during which the borrower will make payments. For a loan with a two-year repayment schedule, that works out to 24 installments.
Stick with your favorite lender
The last of loan application tips is if you have already used a lender to get a personal loan in the past and everything went smoot with your loan, don't go elsewhere.
Many lenders have a preferencial rates and terms for returning customers. Also, as a premium customer you will be already pre-approved and you can borrow more money than first time customers.
Consider use LendYouCash in the case that you find yourself looking for a personal loan with installment payments. We offer many kinds of loans, such as personal installment loans and cash advances. You can apply for a personal loan now, and if approved, you can have the funds as soon as the next business day!
Easy and fast

loan application

tips
Get an Installment Loan to cover your Unexpected Expenses.
You can get up to $1,000 as soon as the next business day.
Applying

DOES NOT

Affect Your Credit Score