Starting an Emergency Fund: Step-by-Step guide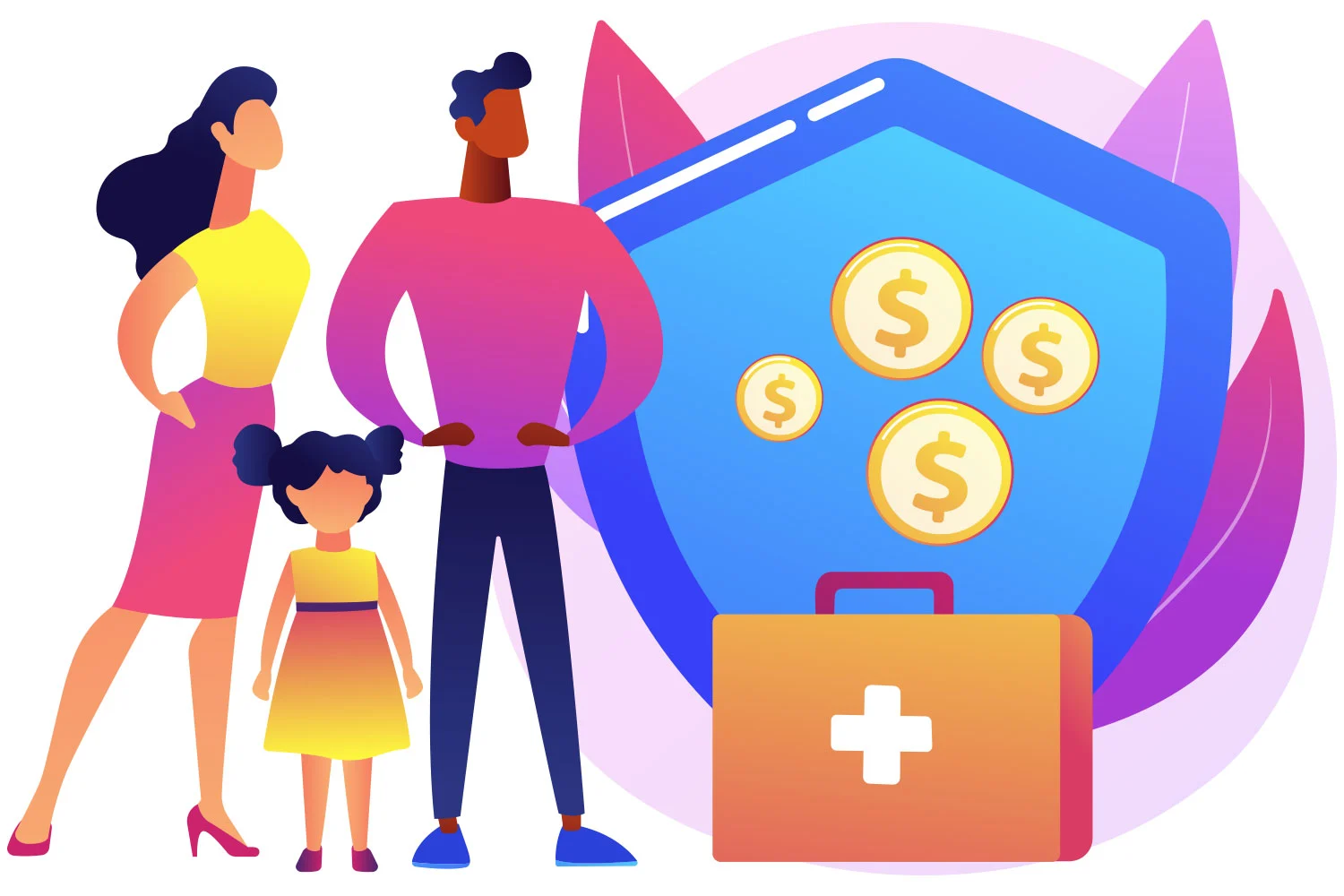 An emergency fund is a savings account that you can use to cover unexpected expenses, such as medical bills, car repairs, or job loss. Having an emergency fund can help you avoid going into debt or dipping into your retirement savings when life throws you a curveball.
So, starting an emergency fund? How, and how much should you save? And where should you keep your money? In this blog post, we will answer these questions and provide you with a step-by-step guide to building your own emergency fund.
The first step to starting an emergency fund is to set a realistic and specific goal. How much money do you need to save for emergencies? This depends on your personal situation, such as your income, expenses, debt, and lifestyle. However, a general rule of thumb is to save enough to cover three to six months of your essential living expenses. This includes things like rent or mortgage, utilities, food, transportation, insurance, and minimum debt payments.
To calculate your goal amount, add up your monthly essential expenses and multiply by the number of months you want to save for. For example, if your monthly expenses are $2,000 and you want to save for six months, your goal amount is $12,000.
The next step to starting an emergency fund is to make a budget. A budget is a plan that shows how much money you earn and how much money you spend each month. It helps you track your cash flow and identify areas where you can save more or spend less.
To make a budget, list all your sources of income and all your fixed and variable expenses. Fixed expenses are the ones that stay the same every month, such as rent or mortgage, car payment, or insurance. Variable expenses are the ones that change depending on your usage or behavior, such as groceries, entertainment, or clothing.
Subtract your total expenses from your total income to see how much money you have left over at the end of the month. This is your disposable income or savings potential. If your income is greater than your expenses, you can use some of this money to build your emergency fund. If your expenses are greater than your income, you need to find ways to increase your income or reduce your expenses.
Step 3: Save automatically.
The third step to starting an emergency fund is to save automatically. Saving automatically means setting up a regular transfer from your checking account to your savings account every time you get paid. This way, you don't have to remember to save or rely on your willpower. You can also use apps or tools that round up your purchases and transfer the change to your savings account.
To save automatically, decide how much money you can afford to save each month based on your budget and goal. Then, set up a recurring transfer from your checking account to your savings account on the same day as your payday. For example, if you get paid twice a month and want to save $200 per month, you can set up a transfer of $100 every 15th and 30th of the month.
Step 4: Choose a safe place.
The fourth step to starting an emergency fund is to choose a safe place to keep your money. Your emergency fund should be easily accessible in case of an emergency, but not too accessible that you are tempted to use it for non-emergencies. It should also be protected from inflation and fees that can erode its value over time.
A good option for storing your emergency fund is a high-yield savings account. A high-yield savings account is a type of bank account that pays higher interest than a regular savings account. It also offers liquidity, security, and convenience. You can withdraw your money anytime without penalty, up to six times per month. Your money is insured by the Federal Deposit Insurance Corporation (FDIC) up to $250,000 per depositor per bank. And you can access your account online or through mobile apps.
Some other options for storing your emergency fund are money market accounts, certificates of deposit (CDs), or Roth IRAs. However, these options may have some drawbacks, such as lower interest rates, withdrawal penalties, or contribution limits.
Step 5: Review and adjust.
The fifth and final step to starting an emergency fund is to review and adjust your progress regularly. You should check your balance at least once a month and celebrate every milestone you reach. You should also update your goal and budget if there are any changes in your income or expenses.
If you encounter an emergency and need to use some of your funds, don't feel guilty or discouraged. That's what the emergency fund is for — to help you cope with unexpected situations without jeopardizing your financial health. Just make sure to replenish your fund as soon as possible by increasing your savings rate or finding extra income sources.
Starting an emergency fund is one of the best things you can do for your financial well-being. It can give you peace of mind, security, and flexibility in times of need. By following these five steps, you can build your own emergency fund and be prepared for whatever life throws your way.
No emergency funds?

Get a Personal Loan Easy and Fast
Get an Installment Loan to cover your Unexpected Expenses.
You can get up to $1,000 as soon as the next business day.
Applying

DOES NOT

Affect Your Credit Score