Texas Summer Activities: Affordable Fun in the Sun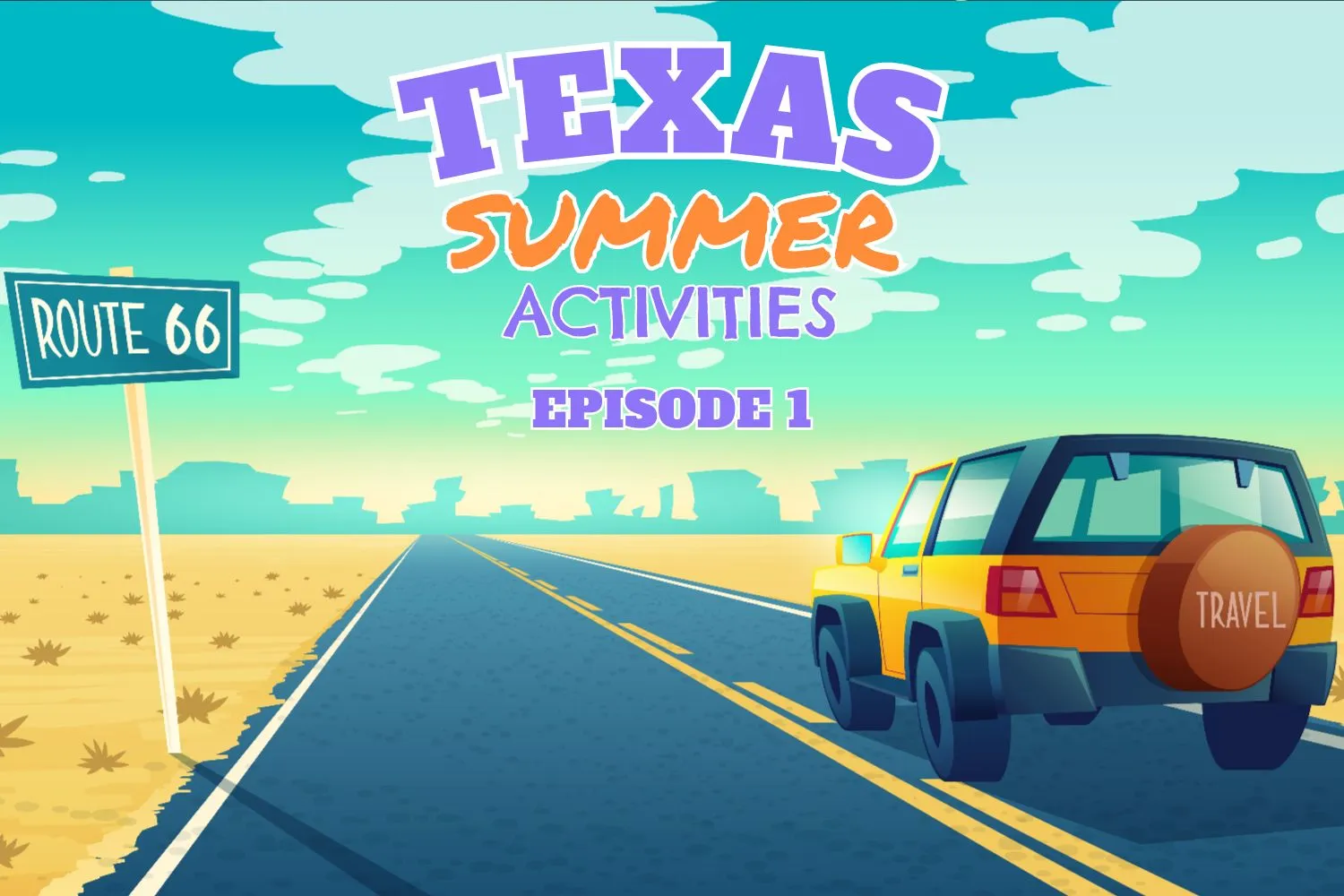 Summer in Texas brings to mind thoughts of warm weather, outdoor adventures, and plenty of fun under the sun. With its diverse landscapes and vibrant cities, the Lone Star State offers a plethora of activities for locals and visitors alike. From exploring national parks and lounging by pristine lakes to indulging in delicious barbecue and attending lively festivals, Texas has something for everyone. In this article, we will highlight some popular Texas summer activities, provide an estimate of their average costs, and offer insights on how to pay for these adventures.
Exploring Texas State Parks
Texas boasts numerous state parks, each with its own unique charm. Whether you're a nature enthusiast, an avid hiker, or simply seeking a tranquil escape, these parks offer a wealth of opportunities.
Some popular options include Big Bend National Park, Guadalupe Mountains National Park, and Pedernales Falls State Park. Admission fees range from $3 to $8 per person, depending on the park. Annual state park passes are available for $70, granting unlimited access to more than 90 parks and waiving entrance fees for a full year.
Enjoying Water Activities
With its extensive coastline, Texas offers an array of water-based activities. Whether you prefer the Gulf of Mexico or picturesque lakes, there's no shortage of options. The average cost of a day at a beach ranges from $5 to $10 per person for parking, while some beaches may charge an additional fee for amenities.
For those seeking a more immersive experience, renting kayaks or paddleboards costs approximately $20 to $40 per hour. Many lakes in Texas also provide opportunities for boating, fishing, and swimming, with boat rentals starting around $40 per hour.
For a thrilling escape from the summer heat, Texas boasts several impressive water parks. Schlitterbahn in New Braunfels and Six Flags Hurricane Harbor in Arlington are among the top choices. Ticket prices for water parks range from $30 to $60 per person, depending on the park and the day of the week.
Season passes, often priced around $100, offer unlimited visits throughout the summer season, making them a cost-effective choice for frequent visitors.
Texas cities are renowned for their vibrant culture, diverse cuisine, and exciting attractions. Dallas, Houston, Austin, and San Antonio offer a myriad of options to explore. From visiting world-class museums and art galleries to attending live music performances and strolling through vibrant neighborhoods, the possibilities are endless.
Many attractions in these cities have free admission, while others may charge a nominal fee ranging from $5 to $20 per person.
Attending Festivals and Events
Texas hosts numerous festivals and events during the summer months, celebrating everything from music and food to culture and art. The cost of attending these events varies depending on the scale and popularity. Smaller community festivals often have free admission, while larger events like Austin City Limits Music Festival or South by Southwest (SXSW) may require tickets ranging from $50 to $200 per person. It's worth checking out local events and planning accordingly to make the most of your summer experience.
How to afford Texas Summer Activities
While summer activities in Texas can be a lot of fun, it's important to consider your budget and plan accordingly. Here are some tips on how to pay for these adventures:
Create a Summer Budget: Start by evaluating your finances and determining how much you can allocate towards summer activities. Set a realistic budget that allows you to enjoy the activities you desire without straining your finances.
Look for Discounts and Deals: Many attractions and parks offer discounts for children, seniors, and military personnel. Additionally, keep an eye out for promotional offers, such as discounted tickets during specific days of the week or seasonal specials.
Utilize State Park Passes and Season Tickets: If you plan to visit multiple state parks or water parks, consider purchasing an annual pass or a season ticket. These options often provide significant savings, especially if you anticipate frequent visits.
Pack Snacks and Drinks: Bringing your own snacks and drinks can help reduce costs during day trips. Staying hydrated and having a picnic with homemade sandwiches or snacks can save money compared to purchasing food at attractions.
Plan and Book in Advance: Some activities, such as popular festivals and events, require advance booking. By planning ahead and securing tickets early, you can often take advantage of early-bird discounts and secure your spot.
Enjoying Texas summer activities doesn't have to break the bank. With careful planning and budgeting, you can have an unforgettable summer filled with adventures and create lasting memories without compromising your financial well-being.
Is it a good idea to take out a personal loan to pay for Texas summer activities?
Taking out a personal loan to pay for Texas summer activities can be a viable option for some individuals, but it's important to carefully consider the pros and cons before making a decision. Here are some factors to weigh:
Pros of Using a Personal Loan for Vacations:
Immediate Access to Funds: A personal loan can provide you with the necessary funds upfront, allowing you to book your vacation and cover expenses without delay.
Flexibility: Personal loans offer flexibility in terms of loan amounts and repayment periods. You can choose a loan amount that aligns with your vacation budget and select a repayment term that suits your financial situation.
Consolidation of Expenses: If you have multiple vacation-related expenses, such as flights, accommodation, and activities, a personal loan can help consolidate these costs into a single loan, making it easier to manage your finances.
Fixed Interest Rates: Personal loans often come with fixed interest rates, which means your monthly payments remain consistent throughout the repayment period. This can help with budgeting and planning for the loan repayment.
Cons of Using a Personal Loan for Vacations:
Interest and Fees: Personal loans typically come with interest rates and possibly other fees, which can increase the overall cost of your vacation. You need to consider whether the cost of borrowing is worth it for your particular vacation experience.
Debt and Financial Obligations: Taking on additional debt through a personal loan means you'll have monthly repayments to consider alongside your existing financial obligations. You need to assess whether you can comfortably afford the loan payments without straining your budget.
Impact on Credit Score: Taking on a new loan will affect your credit utilization and overall creditworthiness. Late or missed payments can negatively impact your credit score, potentially affecting your future borrowing ability.
Future Financial Goals: It's essential to consider how taking on a personal loan for a vacation may impact your ability to achieve other financial goals, such as saving for emergencies, retirement, or other important expenses.
The decision to use a personal loan for vacations depends on your personal financial circumstances, comfort with debt, and priorities. It's important to carefully evaluate the costs, potential risks, and long-term implications before proceeding.
If you do decide to pursue a personal loan, compare offers from different lenders, read the terms and conditions thoroughly, and ensure that the monthly payments fit within your budget.
Unsecured Lend You Cash Summer Loans Advantages
Lend You Cash offers unsecured Personal Installment Loans to enjoy Texas Summer Activities if you are low on cash with the following advantages:
How to Apply Texas Sumer Activities Loans?
Our simplified process provides you a decision in minutes. We provide personalized service to help you through the loan process.
In conclusion, Texas summer activities offer a wide range of options to suit various interests and budgets. From exploring state parks and engaging in water sports to enjoying city attractions and attending vibrant festivals, the Lone Star State has something for everyone. By planning ahead, taking advantage of discounts, and making smart financial choices, you can make the most of your Texas summer experience while keeping costs under control. So, get ready to embrace the Texas heat and embark on an unforgettable summer adventure!
Do you need a Personal Loan to enjoy

Texas Summer Activities?
Get an Installment Loan to cover your Unexpected Expenses.
You can get up to $1,000 as soon as the next business day.
Applying

DOES NOT

Affect Your Credit Score